If you are interested in importing and distributing this unique product, please don´t hesitate to contact us:
Martin Šolc, Mobile: +420 773 796 890
E-mail: solc@biopreparaty.eu
We are looking for distributors worldwide.
Video presentation for distributors in UK

BIOREPEL is already authorized for sale in the Czech Republic (CZ-0017268-0000), in Slovakia (SK19-MRS-020), in Italy (IT/2020/00616/MRS),
in Germany (DE-0023518-10), in the UK (UK-2020-1264) and in Lithuania (10-14 17.5E)BPR - 553 (A-10VAP853667-20-294).
Packaging:
The
design and
the
packag
ing
itself
can be done according
t
o customer needs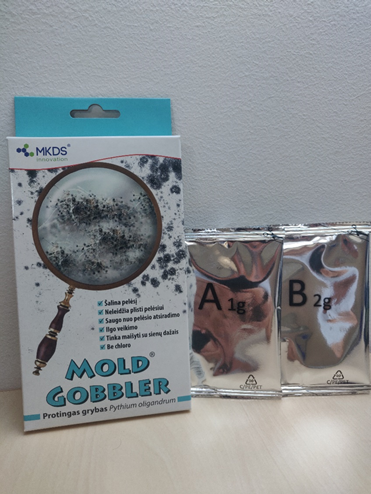 Our product as a Mold Gobbler in

Lithuania.